Master of ICT and Business innovation
Level
Duration
Study load
Study costs
Master
2 years
20 hours
€21.400,-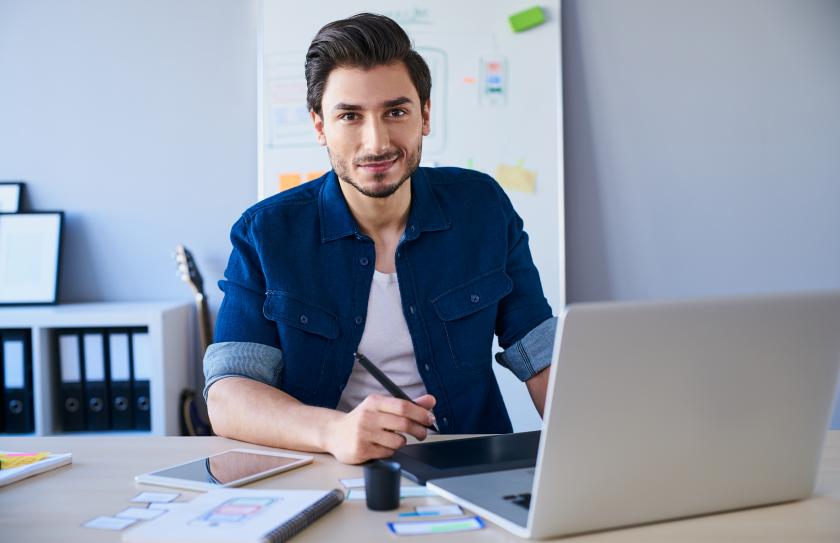 This programme could be right for you if:
You want to select targeted ICT solutions that add value to your company's objectives

You want to manage appropriate IT solutions in order to guarantee business continuity

You want to be able to advise at tactical and strategic level, convince and commit based on thorough analyses

 
The MBI programme is for professionals who want to develop themselves and to mature to Master level. This may be either in your own job or in a new position as a subsequent step in your career. The interface between business and ICT is your domain. You have the ambition to employ ICT and ICT solutions to make a contribution to the realisation of organisational objectives. You want to think strategically and innovatively and act with an eye for the continuity of organisational processes. You want to learn to use ICT developments to realise transformations and innovations, to generate new business models, or to solve social issues. The MBI is for professionals who work for commercial or social organisations or the government.
Developments in the field of digitalisation, such as Big Data, Artificial Intelligence, the Internet of Things, augmented reality, platforming, eHealth, security, privacy and the digital dichotomy require new approaches of innovation, development and management. You are confronted with all this, and of everything, you think: 'I need to do something with this'. The Master of ICT and Business Innovation (MBI) teaches you all this. Are you ready for it?
Need advice?
We are happy to help you!
088 – 909 80 00 (local rate applies)
Monday to Friday from 08.30 – 17.30
06 – 13 58 35 01
Monday to Friday from 09:00 – 17:00.
info@avansplus.nl
Slide Background
The MBI comprises six master classes and the Master's thesis. You can also do the master classes as independent units in order to compose your own study path. You complete the Master's with a practically-oriented investigation about which you write a concise Master's thesis. The master classes are divided across two years.
Slide Background
Year 1: Responsible Innovation
The following master classes are held in year 1:
+ Digital Transformation and Innovation
+ Organisation and Information
+ Design Thinking and Project Management
+ Security and Privacy
Slide Background
The following master classes are held in year 2:
+ Information strategy, governance and enterprise architecture
+ Organisational change
+ Master's Thesis
Slide Background
Two continuous lines of learning
In all the master classes in years 1 and 2, attention is continuously paid to the development of your personal leadership and to methods and techniques of practically-oriented investigation. Development of personal leadership makes you able to get innovative changes accepted and implemented. Becoming familiar with the methods and techniques of practically-oriented investigation allows you to research new situations and technologies and to reflect methodically on existing working methods or implemented changes.